Site: Hesed Psychological Services
About Hesed Psychological Services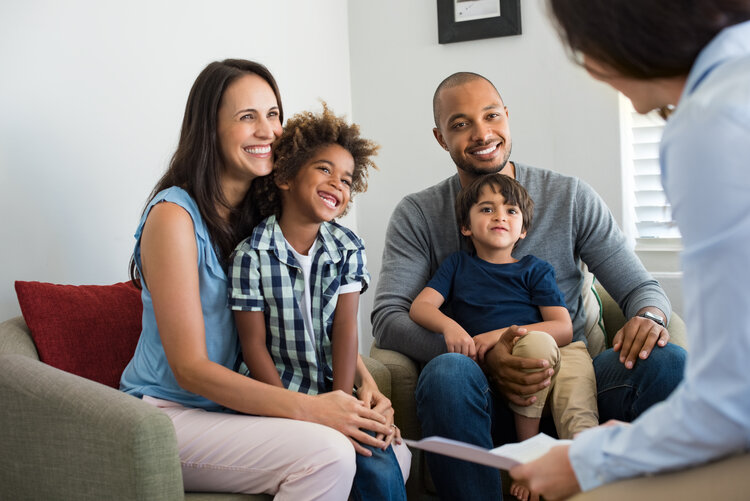 Hesed's mission is to plant Christian faith integrated clinics in underserved areas through training, equipping, and preparing future clinical neuropsychologists to work competently, compassionately, and effectively while reducing barriers to accessible care.
Hesed was born in 2016 when a former CACTC intern approached her supervisors, Dr. Lisa Naatz and Dr. Ben Pyykkonen, at Meier Clinics for help in creating a postdoctoral training site in the intern's underserved area.  The intern's supervisors prayed for guidance and both felt clear leading to build a clinic in Belleville, an underserved community just east of East St. Louis. The Belleville clinic provided 100% charitable care until the postdoctoral fellow became licensed and continues to provide charitable care to over 40% of clients served. A few years later, a second CACTC intern longed to return home to Dayton where her family lived and where her husband was called to pastor a church.  The second Hesed office was born in February 2020, using revenue generated by the Belleville clinic.  This office is currently taking 100% sliding scale and serving a rural, semi-rural, and urban communities in the south western region of Ohio.  The third clinic opened in 2021 in St. Charles, and consistent with the model, this clinic is also committed to providing charitable care and among the very few locations providing neuropsychological services in the far western suburbs and semi-rural areas of the greater Chicagoland metro area.  The CACTC intern works out of this location.
Hesed provides comprehensive psychological and neuropsychological services for the lifespan, with assessments ranging from ages 4 to 90.  Hesed is also committed to training students in the understanding of neuropsychological data as it applies to a variety of conditions, including dementia (e.g., Lewy Body, Vascular, Frontal Temporal, Alzheimer's), epilepsy, brain tumor, head injuries, stroke, ADHD, learning disorders, speech and language disorders, autism spectrum, and more.
An important component of the Hesed philosophy of training is the belief in the need to integrate scholarly knowledge, research findings, and critical thinking into clinical practice and decision making. We encourage the consumption of scholarly research and facilitate regular interaction with current research literature. Additionally, Hesed manages a large database from which students are encouraged to engage in contributing to the existing body of research literature by pursuing individual or group research study. Interns are also encouraged to present their dissertation findings through didactic presentation to the Hesed staff, interns and practicum students.
Primary focus in neuropsychological testing of children, adolescents and adults with a wide variety of concerns.

Interns will gain hands on experience with traumatic brain injury, dementia (including Alzheimer's disease, frontal temporal dementia, Lewy body dementia, vascular dementia), neurological disorders (including stroke, epilepsy, brain tumors), the impact of substance use (including prenatal exposure), autism spectrum disorder, attention disorders, executive functioning, learning disorders (including reading, writing, math), social difficulties, psychological and personality concerns, and behavioral concerns.

Interns work closely with the staff neuropsychologist in conceptualizing each case, determining the appropriate battery based on the referral questions and in the interpretation/report writing process.

The interns participate in didactic trainings specific to their neuropsychology practice.

Interns carry a small outpatient caseload.

Supervision and training provided are consistent with Houston Conference guidelines.
Contact Hesed Psychological Services
1700 Lincoln Highway, Suite J, St. Charles, IL 60174
Phone: (331) 707-4031
www.hesedpsych.com