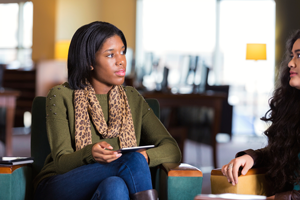 OUR MISSION
The mission of the Chicago Area Christian Training Consortium (CACTC) is to equip and prepare future psychologists to work competently with underserved persons and their communities through a distinctly Christian perspective. In the context of a multidisciplinary training consortium, a distinct and defined course of study is provided for interns in health service psychology. This training is focused on 9 profession-wide competencies and 2 program-specific competencies (Integration of Faith & Practice, Work with Underserved Populations).
Excellent training of psychology interns through:
Experience working with many different underserved persons in a variety of clinical settings (urban and suburban).
Exposure to various therapeutic modalities geared to address the specific challenges faced by underserved groups.
Exemplars in the profession who share their passion for this work through supervision, mentoring and professional development.
Enriched service provision through collaborative research projects geared towards cultivating enhanced perspectives in work with marginalized groups.
Extending this enriched perspective to foster a greater number of professionals to work competently with the underserved.
In all things, exemplifying Jesus Christ in work with these persons.
OUR AIMS
Aim #1: To prepare interns for the entry-level practice of health service psychology as evidenced by their acquisition of the requisite knowledge and skills   
Aim #2: To promote intern's ability to integrate psychological and religious/spiritual dimensions of personhood from a distinctly Christian perspective
Aim #3: To increase the number of psychologists competent to provide quality services to underserved populations
Aim #4: To prepare interns to function effectively as practitioner-scholar psychologist
Outreach  Counseling Center in Carol Stream (OCCC)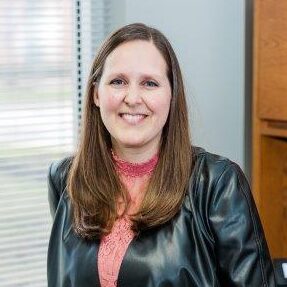 Jessica Marshall, PsyD
CACTC Training Director
Psychologist/Supervisor and Assessment Clinic Director, OCCC
Dr. Marshall is the CACTC Training Director, as well as a CACTC graduate. She has worked in a variety of clinical settings including a child guidance clinic, skilled nursing facilities, a university counseling center and a variety of outpatient community mental health clinics. She provides assessment and consultation services for mission organizations and schools regarding a variety of mental health topics and oversees OCCC's Assessment Clinic. She has a passion for helping children get access to the resources they need through comprehensive psychological/educational assessments using a neurodiversity affirming framework. In addition, she enjoys providing therapy to clients with ADHD, anxiety, depression, and complex trauma histories, particularly those in underserved communities. Dr. Marshall has a Master's degree in Theology and values integrating faith into her clinical work when appropriate. (PsyD, Fuller Theological Seminary/Fuller Graduate School of Psychology)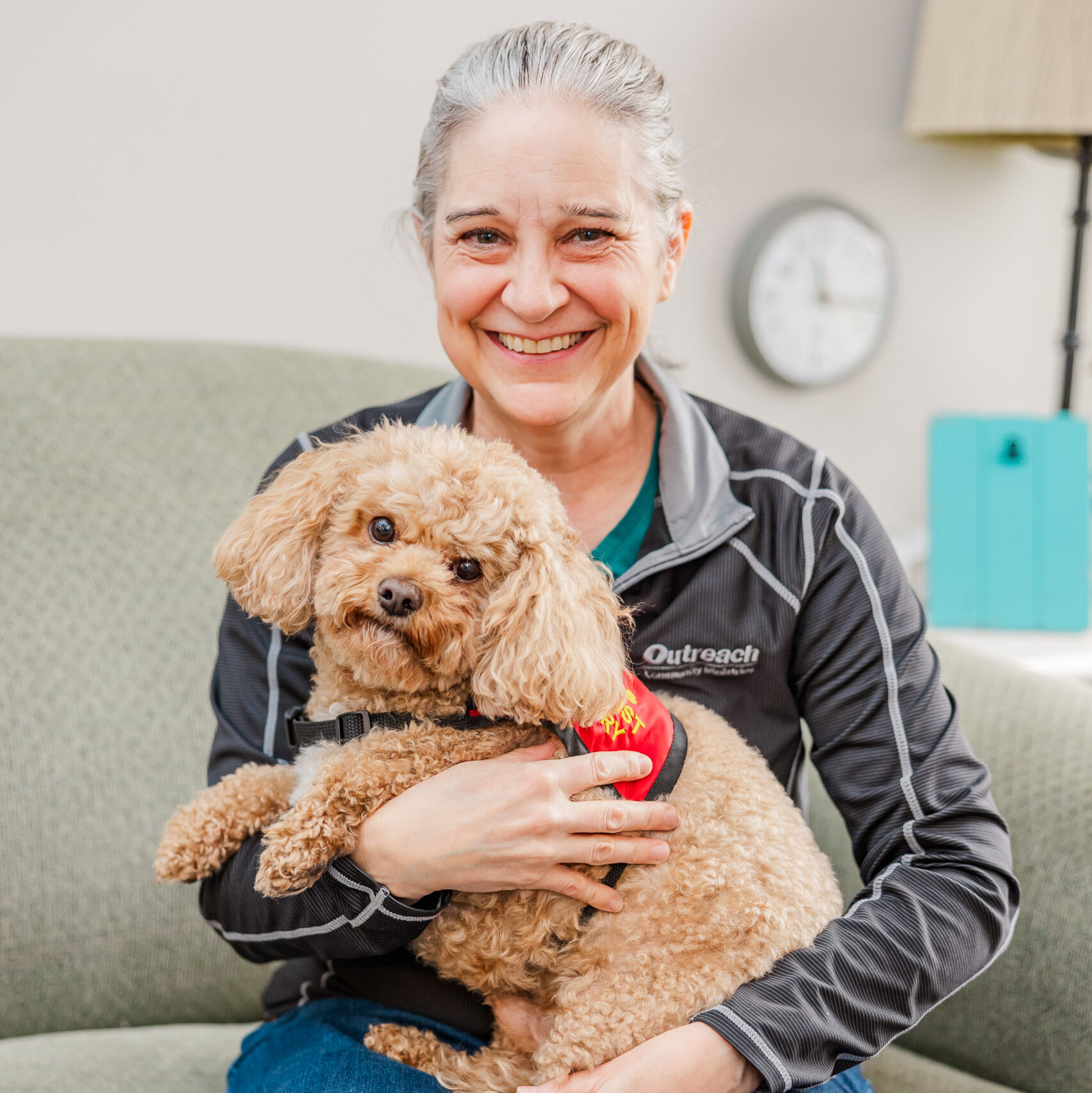 Aimee Maas, MSW, LCSW
Program Director/Supervisor, OCCC
Ms. Maas has over 35 years of experience as a clinical social worker. As Counseling Program Director at OCCC, she leads weekly group supervision for the staff and interns. Ms. Maas has worked in a medically complex NICU where she provided crisis intervention, coordination of complex discharges in diverse social contexts, and leadership in establishing neonatal abstinence guidelines for parental involvement. During that time, she began involving therapy dogs into her work to promote staff and parent support. For the past 5 years she has been working as an animal assisted psychotherapist at OCCC. She is passionate about incorporating a therapy dog into sessions to reduce anxiety and establish a safe environment for working through depression, anxiety, trauma, and bereavement. (MSW Washington University in St. Louis, CAAP Animal Assisted Therapy Programs of Colorado)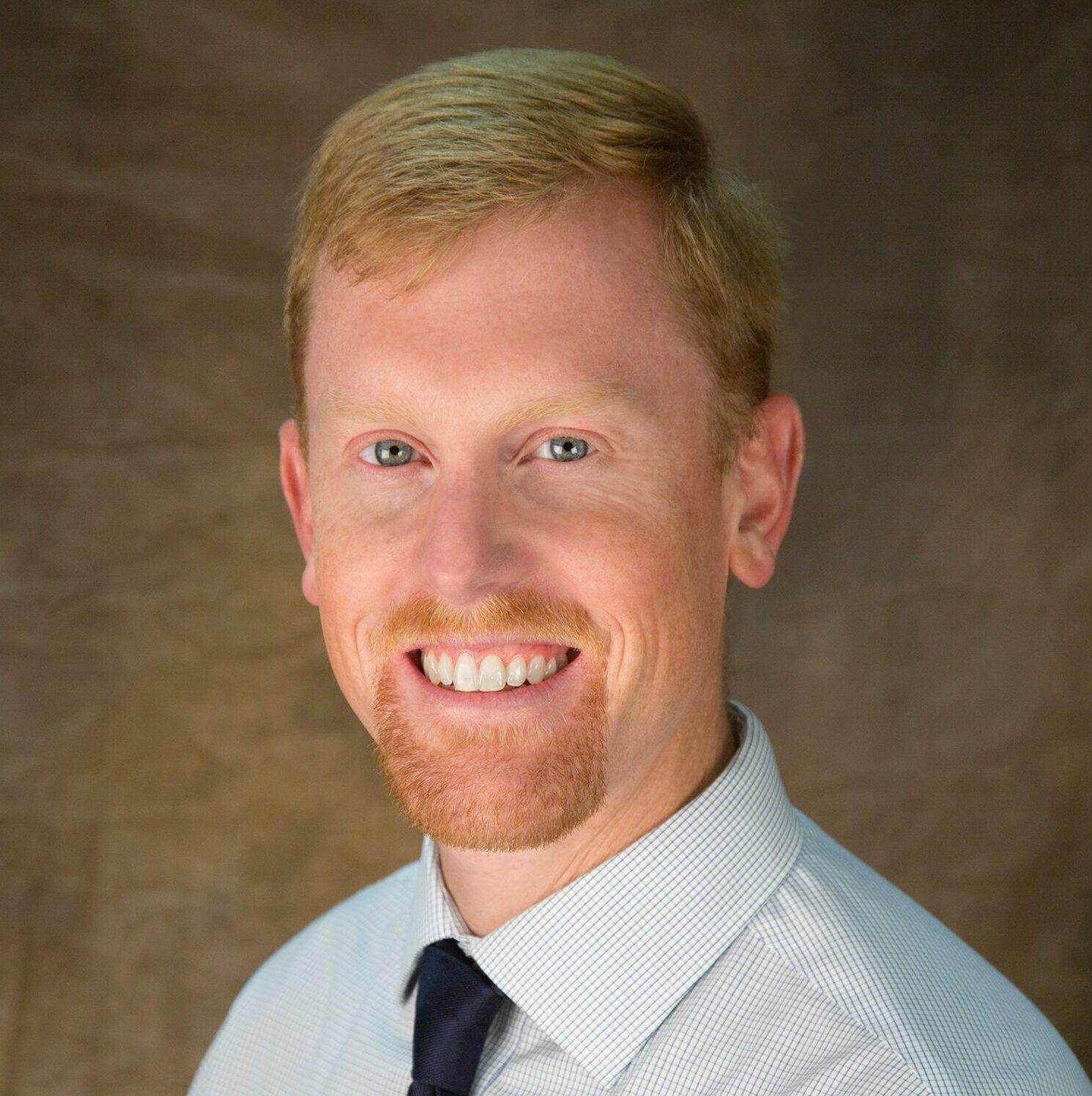 Brian Post, PsyD
Psychologist/Supervisor, OCCC
Dr. Brian Post has been offering individual and marital therapy for over 10 years and has also taught doctoral-level classes in individual and couples therapy and psychological assessment. He particularly enjoys working therapeutically with adults and strives to offer a safe place where people feel understood and valued. Throughout this work, he welcomes conversations about spirituality and faith. Dr. Post also focuses on supporting couples so that they can not only survive but thrive through the difficult times, especially when they realize that their partner and marriage is not going to fulfill all their hopes and expectations. Finally, Dr. Post enjoys offering psychological assessment as a way to both celebrate who people are and assist them in areas where they struggle. He can help clarify a person's diagnosis, give in-depth personality descriptions to promote growth, evaluate preparedness for bariatric surgery, fulfill adoption requirements, and determine readiness for missions and seminary training. (PsyD, Wheaton College)
Lawndale Christian Health Center (LCHC)
Matthew Hussey, PsyD
Behavioral Health Clinical Training Director/Supervisor, LCHC

Dr. Hussey is currently serving in the role of Clinical Training Director at Lawndale Christian Health Center (LCHC). He has been with LCHC for four years and primarily works out of the clinic located in Breakthrough Community Center and the OB/GYN care team, meeting with patients to address mood related disorders associated with pregnancy and the postpartum period. Dr. Hussey has worked as a supervisor in the consortium and provides trainings on topics such as the impact of physical health on mental health and working with clients of diverse faiths. He is passionate about working in underserved communities and providing mental health services in a medical setting to patients who might not otherwise access mental health care. (PsyD, The Illinois School of Professional Psychology)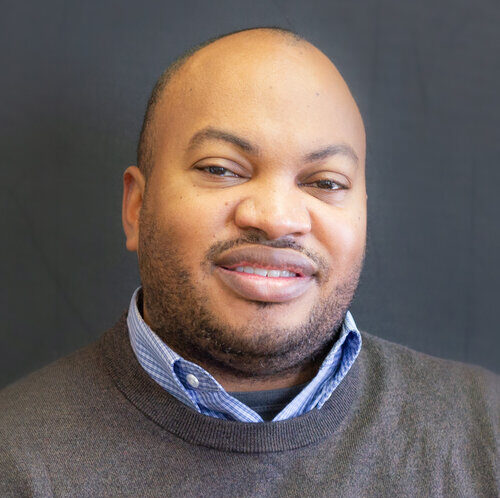 Dennis R. Bourne, Jr., MA, LCPC
Director of Behavioral Health/Supervisor, LCHC
Mr. Bourne currently serves as the Director of the Behavioral Health Department, and is a behavioral health provider serving patients across the lifespan at two LCHC locations. He also facilitates groups to promote social and emotional skills for children and adolescents in the context of primary care. His interests include addressing trauma, issues related to race and culture, and working with adolescents and families. Mr. Bourne highly values building rapport with patients, as well as ensuring patient comfort with the therapeutic process. He desires to help build bridges between disciplines to provide patients with a smooth experience while receiving care. (MA, Regent University)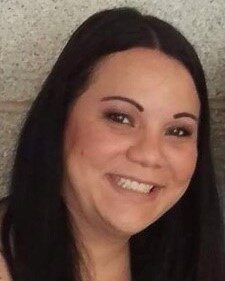 Rebekah Stevenson, PhD, LCPC
Psychologist/Supervisor, LCHC
Dr. Stevenson is a CACTC graduate and a bilingual behavioral health provider at LCHC. She provides behavioral health consultation services to patients across the lifespan, treating a wide spectrum of mental health conditions and promoting overall health and wellness. Dr. Stevenson also facilitates a virtual stress management group for adults in both English and Spanish. Her interests include addressing the impact of past trauma on current mood symptoms and interpersonal functioning/relationships, as well as women's health and increasing access to mental health care in underserved communities. Dr. Stevenson previously served as the Clinical Training Director for the Behavioral Health Department, and is passionate about supervision and training. (PhD, Illinois Institute of Technology)
Hesed Psychological Services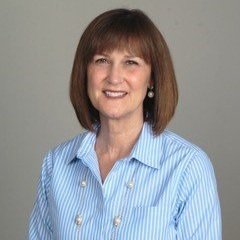 Lisa Naatz, PsyD, ABSNP
Co-Director/Supervisor, Hesed Psychological Services
Adjunct Faculty, Wheaton College School of Psychology, Counseling, and Family Therapy
Dr. Naatz is board certified in school neuropsychology and provides psychological and neuropsychological assessments for children and adolescents; her assessment specialty areas include autism spectrum, ADHD, and learning disabilities. Dr. Naatz also works with adolescents and adults in therapy, primarily from a third-wave cognitive behavioral approach; her therapy specialty areas include trauma, anxiety, depression, and grief. Additionally, she works as an adjunct professor at Wheaton College in the clinical psychology doctoral program. (PsyD, University of San Francisco)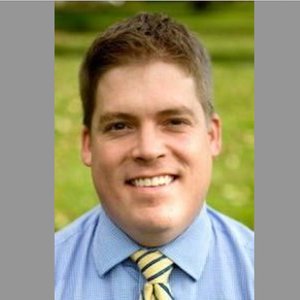 Benjamin Pyykkonen, PhD
Co-Director/Supervisor, Hesed Psychological Services
Clinical Psychology Programs Director and Associate Professor, Wheaton College School of Psychology, Counseling, and Family Therapy
Dr. Pyykkonen works with adolescents and adults, primarily from a cognitive-behavioral approach, and also provides psychological and neuropsychological testing at Hesed Psychological Services. Additionally, he is the director of the doctoral clinical psychology program at Wheaton College. He is actively engaged in academic research examining the cognitive and emotional factors related to a number of clinical conditions, which enhances the effectiveness of his clinical work. These include dementia, hydrocephalus, depression, neurodevelopmental genetic disorders, HIV, and compulsive sexuality. (PhD, Illinois Institute of Technology)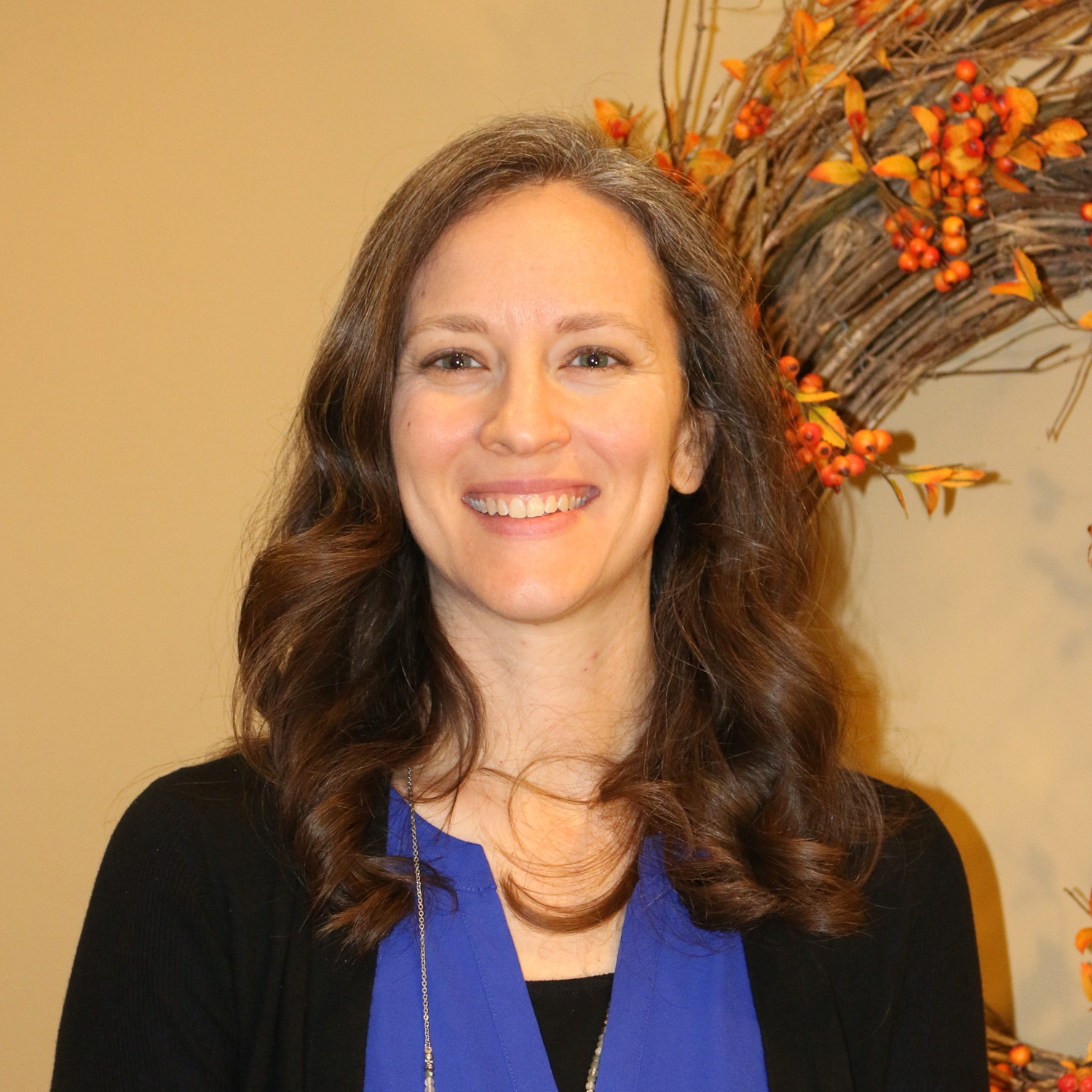 Kelly Marquie, PsyD
Director of Training/Psychologist/Supervisor, Meier Clinics
Dr. Marquie provides counseling for adolescents, adults, and older adults within individual, family, and marital sessions. She integrates psychodynamic and insight-oriented approaches for an eclectic style of therapy to meet the needs of her clients. She provides treatment and supervision as Meier Clinics' Director of Training. (PsyD, Wheaton College)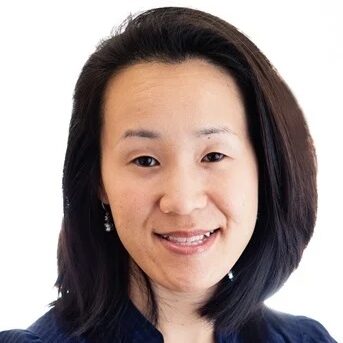 Jane Jung, PsyD
Psychologist/Supervisor/Director of Breakaway, Meier Clinics
Dr. Jung enjoys working with adolescents, couples, and women within individual, family, and marital counseling. Her therapy style is relational, client-centered, and insight-oriented. Dr. Jung views therapy as a relational process that aims to provide hope and healing. She enjoys integrating faith into counseling with those who specifically desire this and has a heart for those working in church ministry as well as parents of adolescents with mental health struggles.(PsyD, Wheaton College)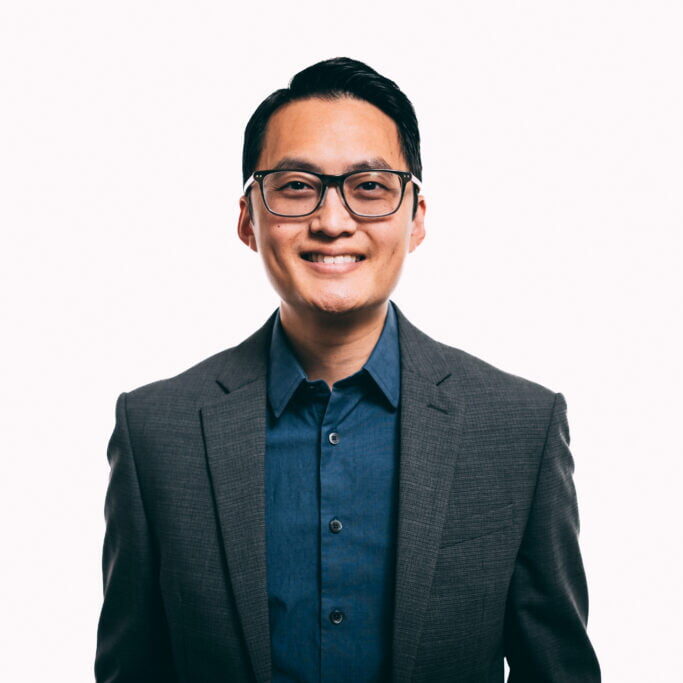 Luke Tseng, PsyD
Supervisor, Meier Clinics
Dr. Tseng provides therapeutic and testing services to adults and adolescents in outpatient therapy and the Catalyst program. Prior to entering his doctorate program, Dr. Tseng served as a cross-cultural worker in China for 2.5 years, teaching English to local students while also conducting member care for other cross-cultural workers. More recently, he worked with individuals struggling from severe mood disorders in primary care mental health settings. Dr. Tseng specializes in Acceptance and Commitment Therapy, a therapeutic orientation that combines the evidence-based background of Cognitive Behavioral Therapy with the humility and person-centered approaches found in Humanistic psychology. Dr. Tseng is a firm believer that the key to meaningful change is to understand the self within our socio-cultural context. (PsyD, Wheaton College)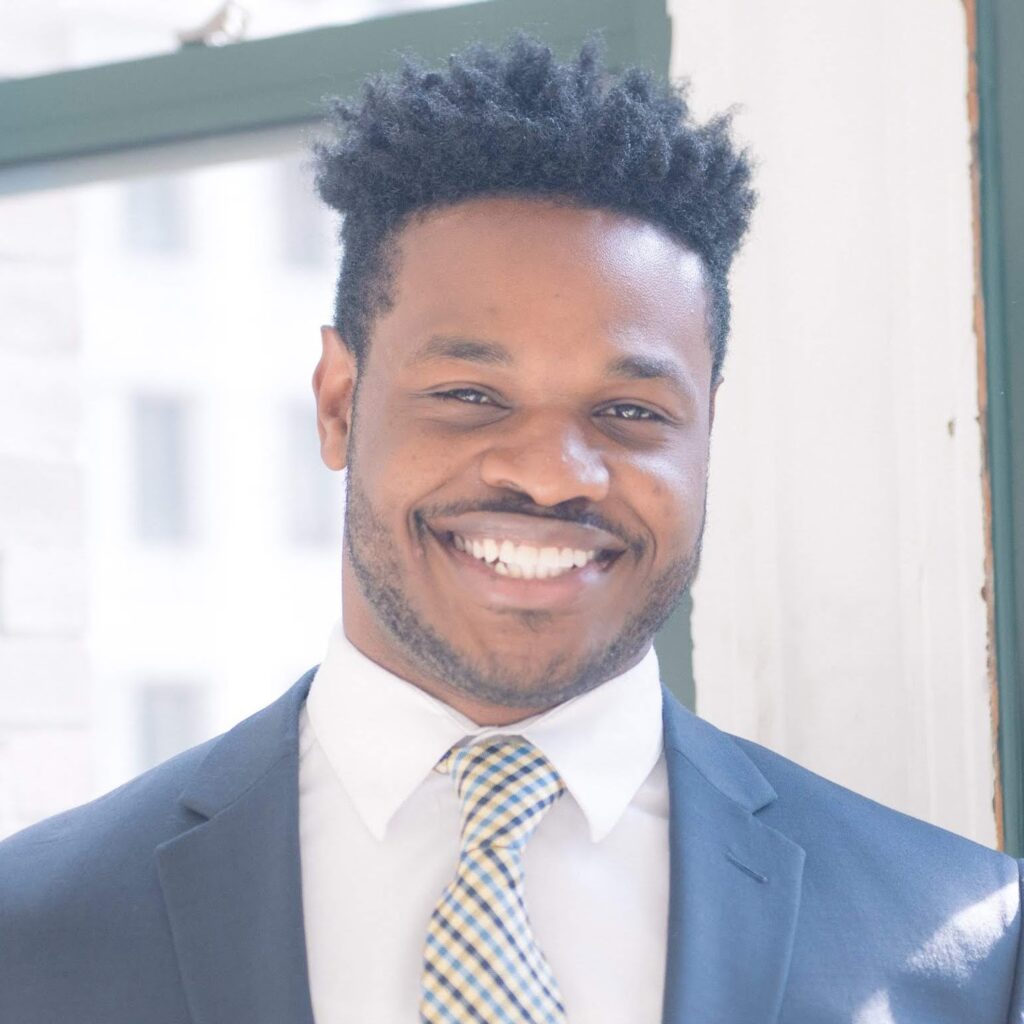 Hezekiah Franklin, PsyD
Assessment Supervisor, Meier Clinics
Dr. Franklin treats adolescents ages 16 to 18, adults, and couples with a wide range of issues. Some of the frameworks Dr. Franklin employs include EMDR, Positive Psychology, Internal Family Systems, Acceptance and Commitment Therapy, and Existential-Humanistic Therapies. Rather than the traditional approach to treatment that merely focuses on symptom reduction, Dr. Franklin is passionate about fostering holistic flourishing using positive psychology and a strengths-based approach to wellness. He especially appreciates the opportunity to serve persons of color and people from predominantly underserved communities using multicultural frameworks. He is also in the process of completing a Master of Arts degree in Systematic Theology from Wheaton College to especially better assist Christian clergy struggling with spiritual concerns. (PsyD, Wheaton College)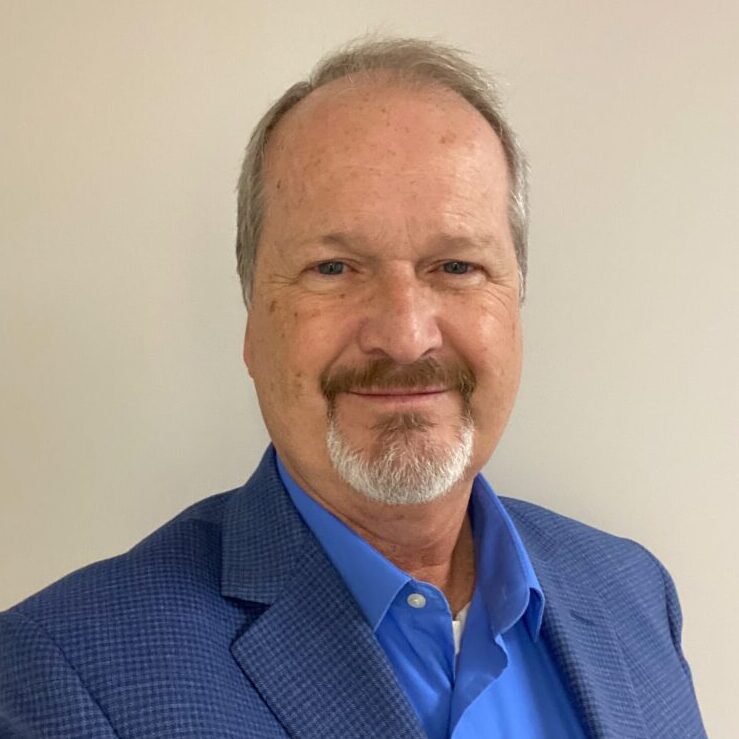 Brad Kahle, PsyD
National Clinical Executive Director, Meier Clinics
Dr. Kahle has been a part of Meier Clinics since 1990 and currently serves as the National Clinical Executive Director. At the Wheaton location, Dr. Kahle provides group supervision to the staff and interns. In treatment, he uses various techniques including cognitive-behavioral therapy and insight-oriented therapy. (PsyD, Forest Institute for Professional Psychology)
Cornerstone Counseling Center of Chicago (CCCOC)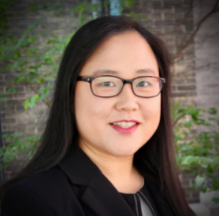 Grace Ahn-Im, PsyD
Executive Director/Psychologist/Supervisor, CCCOC
Dr. Ahn-Im is a licensed clinical psychologist, supervisor and executive director of Cornerstone Counseling Center of Chicago. Dr. Ahn-Im has experience providing therapeutic services in community mental health centers, hospitals/clinics, and private practice. She enjoys working with individuals from diverse backgrounds and across life stages and seeks to build collaborative relationships and safe environments for her clients to journey towards self-awareness, healing, growth, and change. (PsyD, Wheaton College)
Jermaine Thomas, PsyD
Psychologist/Supervisor, CCCOC
Dr. Thomas specializes in working with individuals struggling with early relational trauma, depression, and couple issues. His treatment approach is integrative, as he incorporates perspectives from psychodynamic theory, emotion-focused therapy, the Gottman method, Adlerian therapy, and cognitive-behavioral therapy. He is also the author of the self-help journal, The Examined Life: A Journal of Questions and Quotes (2022 Book Fest Award recipient for Inspiration, Motivation, and Transformation). Dr. Thomas believes that our early experiences, particularly our early relational experiences, lay the foundation for how we view others, the world, and ourselves. He strives to help individuals recover from the pain of their past and he has a passion for working with individuals who seek to learn more about themselves, and desire to grow emotionally, relationally, and spiritually. Dr. Thomas is especially passionate about helping clients form better relationships with God. His style of therapy is relational, and clients can expect that he will explore their issues with them without judgment. It is his aim to create a safe space in which clients feel comfortable working through difficult private issues as he provides support along the road to healing.  (PsyD, Adler University)
Central DuPage Pastoral Counseling Center (CDPCC)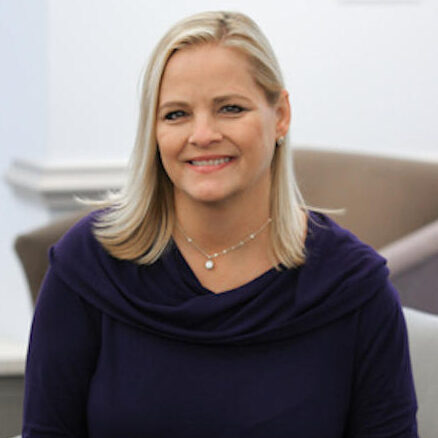 Nancy E. Cochran, PsyD
Executive Director/Psychologist/Supervisor, CDPCC
Dr. Cochran joined the Center in 2005; prior to this she taught adolescents with behavior and emotion challenges. She currently provides therapy to adults of all ages, couples families and adolescents. Dr. Cochran is passionate about helping couples achieve a "conscious relationship" with a focus on trust, communication, intimacy and healthy boundaries. She uses mindfulness-based cognitive behavioral therapy, acceptance and commitment therapy and Internal Family Systems therapy to help those struggling with depression, anxiety, obsessive-compulsive thinking, panic attacks, eating disorders, PTSD and self-esteem issues. (PsyD, The Adler School of Professional Psychology in Chicago)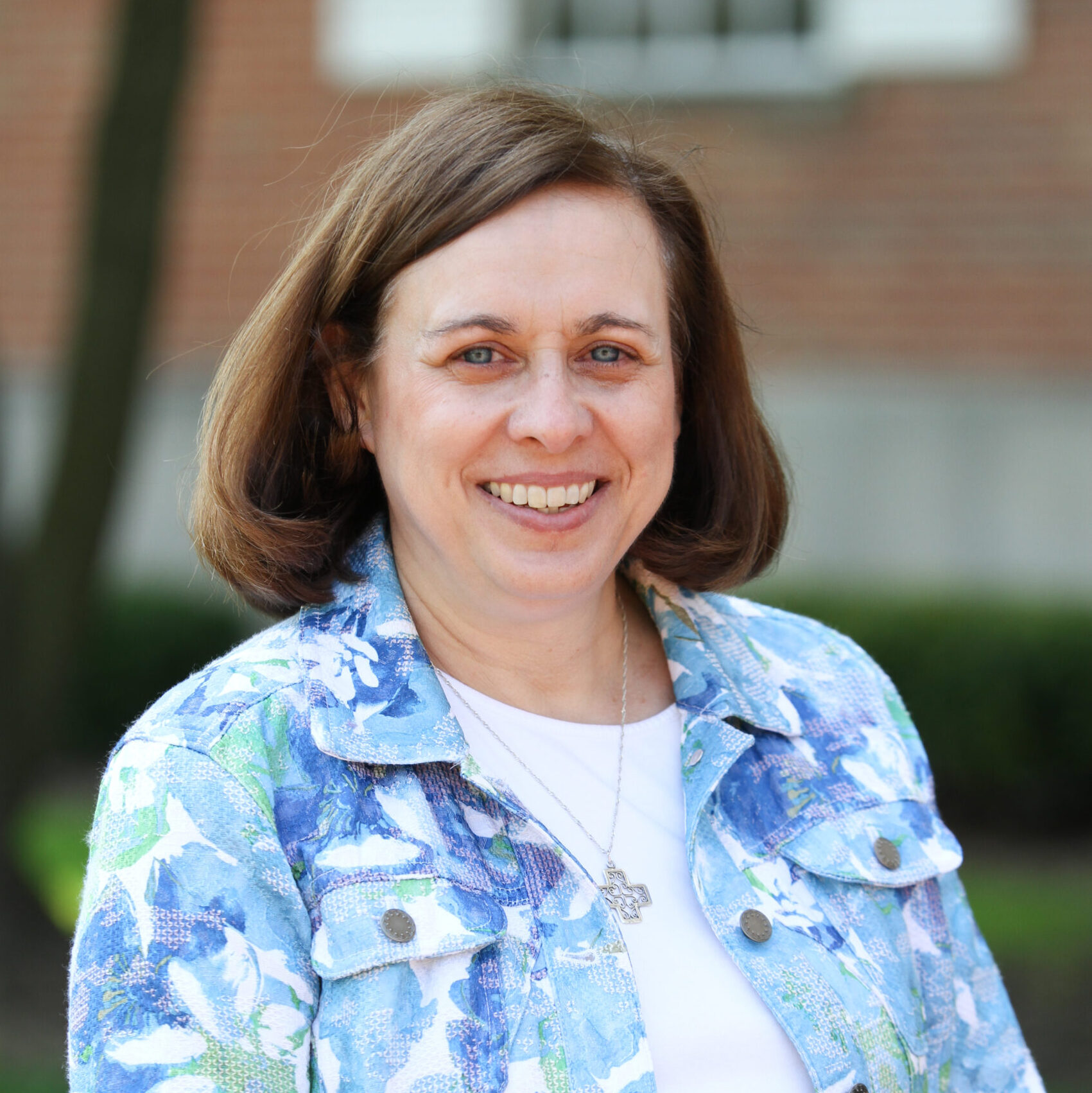 Ann Letourneau, CSJ, PsyD
Director of Training/Psychologist/Supervisor, CDPCC
Dr. Letourneau offers clinical services for teenagers through older adults dealing with variety of issues including stress, anxiety, depression, grief, relationship concerns, difficult transitions, and developmental issues across the lifespan. In addition, she specializes in offering psychological assessments for men and women who are in the discernment and application process of entering a Catholic Religious Congregation. (PsyD, The Chicago School of Professional Psychology)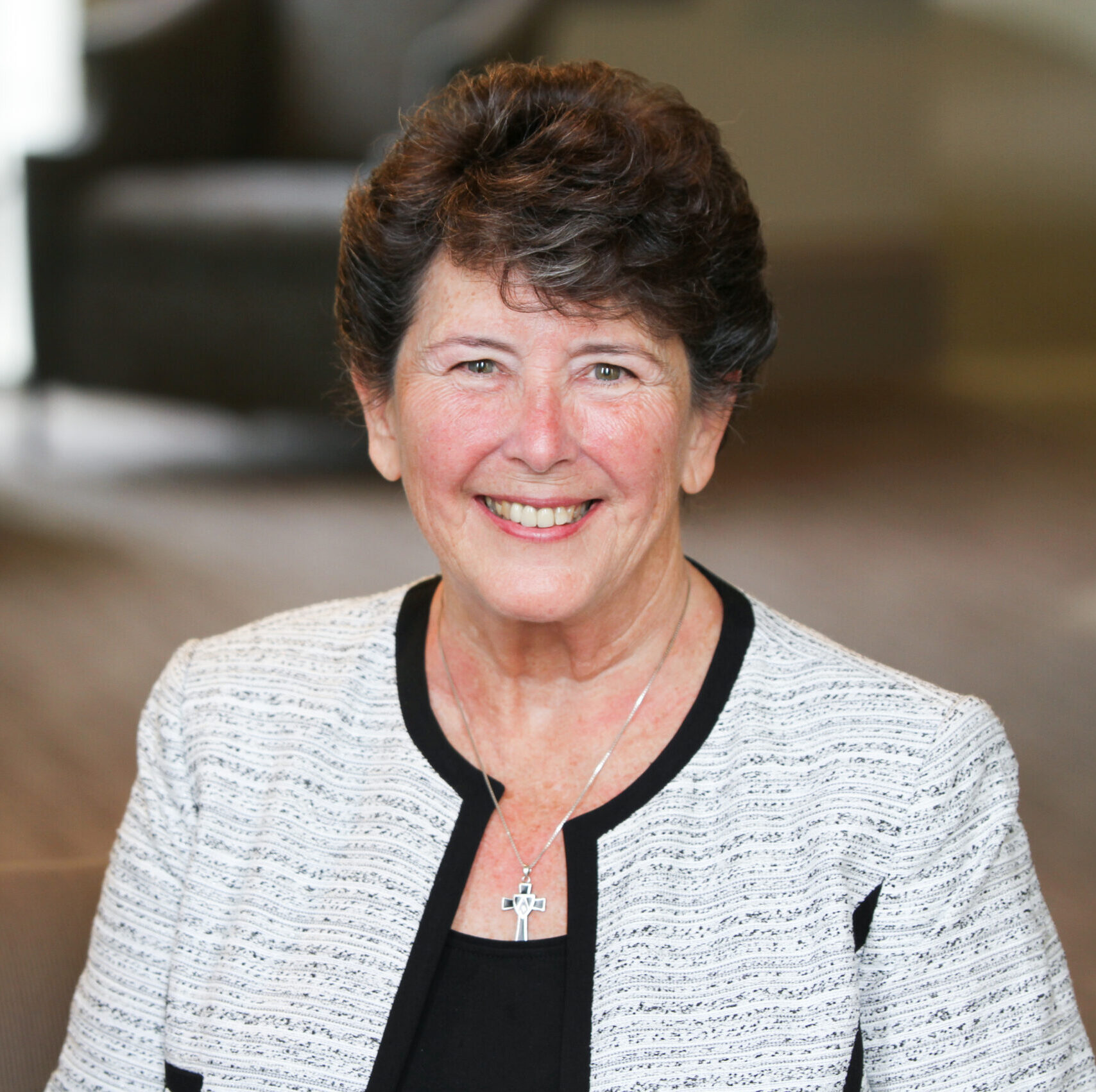 Patricia R. Francis, OP, PsyD, SEP
Director of Counseling Services, Psychologist/Supervisor, CDPCC
Dr. Francis is a licensed Clinical Psychologist and Director of Counseling Services at Central DuPage Pastoral Counseling Center. A Dominican Sister, Dr. Francis is interested in the integration of spirituality, physical health, and psychology to achieve healing, maintain wellness, and promote personal growth and life-giving relationships. Dr. Francis has a particular interest in trauma/PTSD, marital relationships, chronic pain, and mood disorders. Fluent in American Sign Language, Dr. Francis enjoys serving the Deaf Community as well as hearing clients. (PsyD, Illinois School of Professional Psychology)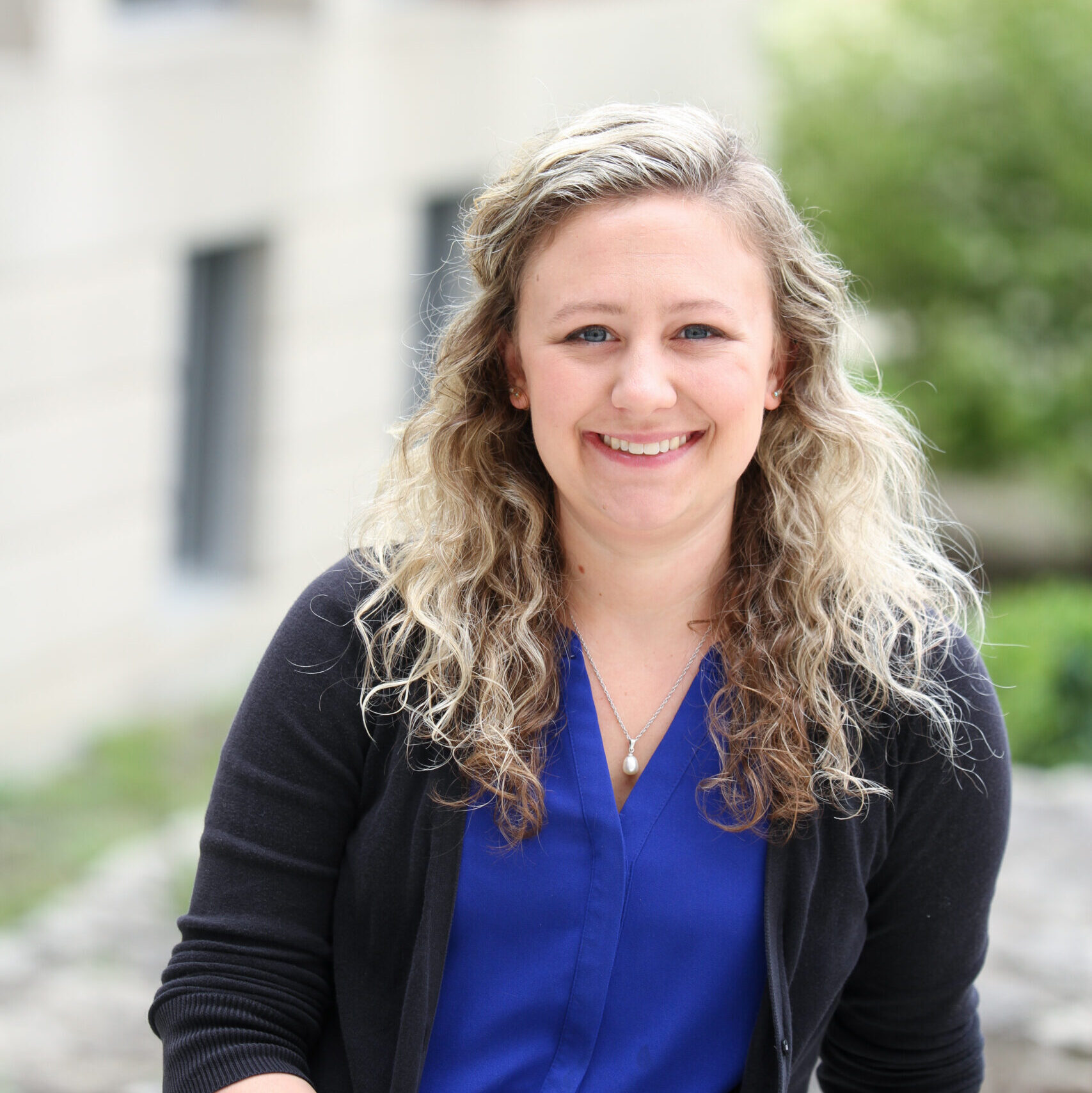 Elissa McGovern, PsyD
Psychologist/Supervisor, CDPCC
Dr. McGovern is particularly passionate about working with children, adolescents and emerging adults. She offers clinical services to address depression, anxiety, relational distress, academic concerns, and behavioral issues. She incorporates play therapy, CBT, and mindfulness techniques into her therapeutic work and also values the integration of faith into the therapy process. She conducts group work relating to social and academic skills, social-emotional development, behavioral management, and boundary setting. Dr. McGovern utilizes psychological assessments to supplement the work done in therapy and administers psychological and neuro-psychological testing to children and adults for a variety of issues including academic concerns, attention difficulties, learning disabilities, social/emotional concerns, and career aptitude concerns. (The Chicago School of Professional Psychology, PsyD)
"CACTC is committed to train up professional psychologists to uniquely serve their clients through a Christian perspective. By working with underserved populations, our interns are able to grow their individual competencies while also meeting the needs of our neighbors here in the Chicagoland area."