The Chicago Area Christian Training Consortium – Internship in Health Service Psychology (CACTC) is designed to provide training in a wide range of clinical skills and experiences essential to the practice of health service psychology. CACTC is a collaborative effort of mental health organizations that provide mental health services in urban and suburban contexts, plus an APA-accredited doctoral program in clinical psychology:
AIMS & DISTINCTIVES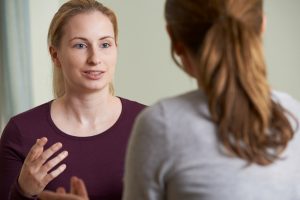 CACTC aims are designed to provide comprehensive training to doctoral psychology interns in the areas of research; ethical and legal standards; individual and cultural diversity; professional values, attitudes, and behaviors; communication and interpersonal skills; assessment; intervention; supervision; and consultation and interprofessional/interdisciplinary skills, while simultaneously assisting them in the development of their professional identities. Internship training is also geared to help interns become more competent and credible in their work with a wide variety of client populations and presenting problems and to work well in a variety of clinical settings.
One distinctive feature of CACTC includes opportunities for interns to explore ways to integrate issues of Christian faith and theology into clinical practice. This practice, in both conceptualization and intervention, seeks to uphold the dignity and uniqueness of each person, who is seen as multifaceted and having the potential for spiritual, intellectual, emotional and relational growth. Consistent with the mission of each CACTC site, the CACTC internship program encourages integration of faith and practice, identifying a Christian worldview as the foundation for its professional activities.
Predicated on this faith perspective, another CACTC distinctive is its commitment to train interns to work competently with persons who are traditionally underserved by mental health providers. In order to do this effectively, the CACTC internship program is geared to provide interns with numerous clinical and training opportunities to strengthen their skills in conceptualization and treatment with these groups. Interns are also encouraged to learn about how political and sociocultural factors in contemporary society may impact service delivery to underserved groups. Interns learn both traditional and non-traditional approaches to treatment within a community context, in order to develop a wide range of treatment modalities to more effectively meet the needs of the clients and communities they serve.
Additionally, CACTC works to cultivate an environment that is conducive for discussing and learning about issues of cultural and individual diversity. While "cultural competence" is valued and is the goal, the concept of "cultural credibility" has also been identified as important and may more accurately reflect the notion that we are all still in process and growing in our understanding of culture. Furthermore, the supervisors/staff and interns share the goal of becoming culturally credible with others of differing cultural and personal backgrounds through understanding their own background, biases and prejudices and making efforts to learn from, and openly discuss, these issues with others.
Given this goal of cultivating both cultural credibility and competence, CACTC provides opportunities to work with diverse clientele, conversations about culture during supervision, opportunities to collaborate with diverse co-workers and/or supervisors and access to professional resources (i.e., books, articles, etc.) on cultural diversity. Also, interns participate in CACTC seminars on a variety of diversity topics which are geared to promote greater understanding (both cognitively and experientially) of diversity issues. The goal of these training experiences is to help interns understand their own cultural heritage and to learn more about the cultural and individual backgrounds of others. Likewise, supervisors also strive to understand their own cultural heritage, biases and worldviews in order to cultivate a safe, multicultural learning environment. These efforts are supported by organizational efforts and nondiscriminatory policies throughout all CACTC sites.
INTERNSHIP OVERVIEW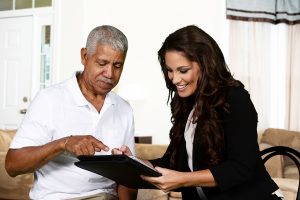 The Internship is a full-time, twelve-month program during which interns gain clinical experience in psychotherapy (individual, family, group, and/or couples), psychological evaluations and consultation. Additional opportunities, such as facilitating groups in local schools, supervising doctoral students, program development/evaluation and conducting screenings in a medical setting, may also be available. LCHC interns work primarily from a Behavioral Health Consultation (BHC) Model (see LCHC site section for more information).
CACTC will accept 6-7 full-time psychology interns. One of these positions is designated for a qualified student from Wheaton College Graduate School through a partial affiliation with the PsyD/PhD Program. Successful completion of the internship typically involves a commitment of 40-45 hours per week, including 2-3 evenings per week. The Internship year begins on the 1st Monday of August and concludes one year later.
Interns from doctoral programs in either clinical or counseling psychology are encouraged to apply. CACTC is most interested in training motivated students who have goals and interests congruent with the CACTC mission. Opportunities for employment positions post-internship may be available through some of the CACTC sites.
The Chicago area Christian Training Consortium is a participant in the Internship Matching Program with a match number of 16731.
ACCREDITATION
CACTC has been accredited by the Commission on Accreditation of the American Psychological Association since 2002 and is also an APPIC member. The internship program adheres to all APA and APPIC standards and policies regarding intern selection, supervision and training. Questions related to the program's accredited status should be directed to the Commission on Accreditation:
Office of Program Consultation and Accreditation
American Psychological Association
750 1st Street, NE, Washington, DC 20002
Phone: (202) 336-5979 / E-mail: apaaccred@apa.org
Web: www.accreditation.apa.org
STIPEND and BENEFITS
Interns receive a stipend of $29,500 (suburb sites) or $31,200 (city sites). More specific information about support provided by each site can be found here. Please consult the CACTC director with questions.