Site: Outreach / Outreach Counseling Center-Carol Stream
About Outreach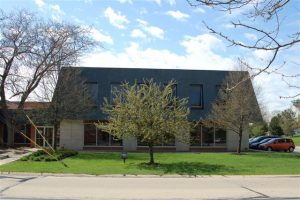 Outreach is a faith-based community service organization serving DuPage County. This not-for-profit organization was called into existence by local churches to respond supportively to the needs of individuals and families within the community. Outreach is committed to providing excellence in human services and demonstrating compassion for the whole person. Located in diverse communities in the western suburbs of Chicago, Outreach offers counseling services in Carol Stream, Warrenville, Wheaton, and York Township.
Your Rotation
Doctoral interns completing their rotations at Outreach will work out of the Outreach Counseling Center in Carol Stream (OCCC); this is also where the CACTC Director is located. The OCCC counseling staff work from a systemic and relational theoretical perspective, a person-in-context approach. This context includes immediate and extended family, neighborhood, cultural, racial and religious groups. In addressing problems and issues with clients, staff are committed to finding and highlighting strengths, skills, areas of resiliency and resources that clients can build on in order to make changes. Outreach is certified as a trauma informed organization by the Illinois Collaboration on Youth and recognizes the importance of addressing trauma on both an individual as well as a community level. OCCC's doctoral training program was granted the 2020 Outstanding Training Site Award by the Association of Chicagoland Externship and Practicum Training (ACEPT).
OCCC provides outpatient therapy services in various modalities (individual, family and group) with a wide range of ages (children, adolescents, young adults, adults). Common issues include depression, anxiety, trauma, ADHD, and conduct/behavioral concerns. Other issues include family conflict, domestic violence, child abuse and neglect, divorce and other losses, and substance abuse. Interns receive training in a variety of evidence-based practices known to be effective in treating these concerns. Interns also have the opportunity to co-lead an adult trauma skills group or a psychoeducational group based on SPARCS curriculum for adolescents; during this training experience, interns learn best practices in treating trauma and become more familiar with the professional literature in this area.
Outreach's Assessment Clinic is also located at OCCC and provides state of the art psychological evaluation and consultation services to a broad spectrum of persons, ages and presenting problems. The OCCC doctoral intern works on the Assessment and Consultation Team (ACT) with the Outreach psychologists, staff and other doctoral students in order to learn and serve in a collegial and collaborative environment. Referrals are received from within Outreach, local schools/colleges (both public and private), medical clinics and police/probation departments and often are geared to clarifying diagnosis (i.e., ADHD, learning disabilities, mood disorders, behavioral/conduct, autism, etc.), level of functioning and so on. The testing program integrates aspects of the School Neuropsychology conceptual model for more complex cases which involve learning, memory and/or attention/executive function concerns.
Additionally, Outreach's Assessment Clinic has a partnership with a missions organization to provide consultation and psychological evaluations of the missionary candidates. Interns learn the best practice approaches in pre-field assessments/member care in work with these ministry partners.
Clinical Assignments/Caseload
OCCC intern caseload responsibilities include approximately 15-18 hours of direct treatment/evaluation per week. (i.e., outpatient therapy services to children, adolescents, and adults; group therapy; psychological evaluations; consultation; and supervision of doctoral students). Interns typically split their time: 50% of time is spent in the testing program and 50% of time is spent working in the counseling program. Interns will also work with the psychologist/director on a program development project (either related to Outreach's Assessment Clinic or the CACTC training program) and will collaborate with their supervisor on administering the Assessment Clinic (i.e., testing intakes, assigning cases, providing supplementary supervision to doctoral practicum students).
UNIQUE TRAINING OPPORTUNITIES
Psychological testing skills:
ADHD (child, adolescent, college age and adults)

Autism (from a neurodiversity-affirming lens)

Learning concerns/disabilities (elementary school age, high school, college age populations)

Emotional/Behavioral concerns (for children/adolescents who are at-risk)

Missions testing/Pre-field assessments
Supervision:
For doctoral practicum students
Administration:
Collaboration with psychologist to learn how to run clinical programs, particularly the Assessment Clinic, and to develop leadership skills on ACT team activities
Outpatient Therapy:
With children, adolescents, adults; includes couples and family therapy

Individual therapy, evidenced based practices for a variety of issues

Group therapy, co-leading a skills-based trauma group for adult women and/or SPARCS (Structured Psychotherapy for Adolescents Responding to Chronic Stress) group with middle school/high school students at OCC
Contact Outreach
Outreach (main office)
373 S. Schmale Rd., Carol Stream, IL 60188
Phone: 630.682.1910 | Fax: 630.682.3094
www.weareoutreach.org
Outreach Counseling Center in Carol Stream (location of Assessment Clinic/CACTC Director's office)
336 Gundersen Dr, Suite A, Carol Stream, IL 60188
Phone: 630.871.2100 | Fax: 630.588.0824